Recreate Your Life - Free From Fear!
Crime...Pandemics ...Spiders ...The Economy...
There are lots of scary things out there...
...so life without fear ...is it possible?!
Imagine if you had absolutely no fear of failure (or success...) and you knew you could accomplish anything you wanted - no limitations whatsoever.
What would you do with your life?
Would you...
• change careers or
• start a business?
• Would you go travelling?
• Would you write that novel?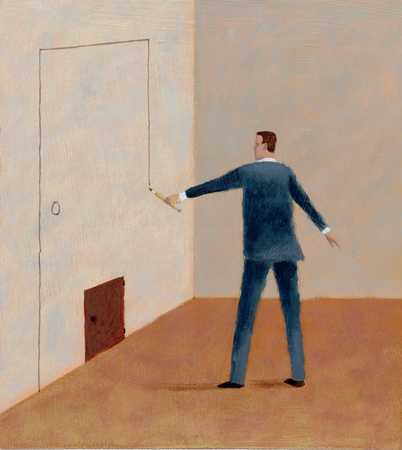 Imagine you could easily overcome ALL of your fears and phobias and you knew without a doubt you deserved to have everything you wanted.
You knew you were good enough...
...worthy enough...
Would you finally allow yourself to get out and meet that special someone, fall in love and live a happy life?
Would you terminate the unhealthy relationships that are no longer serving you and haven't been for years?
Would you live your dream life?...
We recently asked Evolution Ezine readers what was the biggest factor holding them back from the success they desired?
...and the top answer was fear...
Fear is literally public enemy number one - Physically, mentally and spiritually...
When scaredness and anxiety begin infiltrating your body, you notice unmistakable signs.
These include
~ tightening of your muscles, especially in the neck, shoulder and back area;
~ you may also feel a tightening or queasiness in your abdomen;
~ tightness or pressure in the chest,
~ shortness of breath,
~ pounding heart,
~ restlessness, and
~ muscle weakness or
~ shakiness in the arms and legs.
Not only that...
Research shows that fear can actually lower our immune system response. With the threat of a 'global pandemic' and accompanying 'vaccines', fear may be our worst enemy...
Beyond the physical sensations you may also notice negative emotions like
~ defensiveness,
~ irritability,
~ frustration,
~ anger,
~ aggression,
~ sadness, and
~ helplessness.
Continuously being faced with fearful situations can also lead to more serious physical and emotional problems such as
~ insomnia,
~ depression,
~ lack of motivation,
~ weight loss or weight gain, and
~ paranoina.
One way to help yourself evolve beyond your fears is to delve into your subconscious with the help of hypnotherapy
Hypnotherapy is both an art and science that can help you to change the way you think in order to bring about positive changes to your life. Hypnosis is a state of deep relaxation where the conscious mind is absorbed and focused, therefore allowing the hypnotherapist to communicate directly with the unconscious mind.
In this way powerful and positive, long lasting change can be experienced
---
Evolution Ezine readers also gave their top tips on overcoming fear, and together we created the ebook 22 Powerful Tools to Transform Your Fear Into Happiness, Peace and Inspiration.
You can have this valuable book free!
22 Powerful Tools to Transform Your Fear Into Happiness, Peace and Inspiration
Get this valuable ebook today for FREE and you'll discover -
• How to create effective affirmations to feel calm, centered and confident
• How to use journalling to explore inner blockages
• 3 Top Tips on how to connect with pure positive energy
• How to transcend overwhelming fear using The 3 Step Sedona method
• How to produce more Feel Good chemicals into your brain ...naturally...
• 4 Powerful prayers and a wonderful meditation to soothe fearful thoughts
• How to release charged emotions through grounding
• 3 Simple ways to turn fear into gratitude
• How to use a Feel Good Trigger to instantly release fear and stress
• The Dale Carnegie technique, an Abraham/Hicks technique, and how to use them
• How to use EFT (Emotional Freedom Technique) to remove fear
• Free hypnosis script, free video and audio links, and much more
• PLUS 3 chapters that explain how fear affects our lives in so many ways
Get the complete Ebook today for (no, not the market price of $39.95!), but totallyFREE!

We will email you the FREE download link to the ebook 22 Powerful Tools to Transform Your Fear Into Happiness, Peace and Inspiration
---
Evolving Consciously with Joy!
Begin your journey now!
When you subscribe to our monthly e-zine...
~ We will keep you updated on tools to Recreate Your Life...
~ We will help you live your life from love and joy expiencing the success and inner peace which will help you step out and make your life happen the way you want it to...
~ We will walk the path of Spiritual growth with you...
~ We will write to you about tips on how to sharpen your mind...
~ You can expect to hear how to retrain your brain...
~ You will CERTAINLY hear a lot about the Law of Attraction and how to make it work in your everyday life. How to FEEL better!
Subscribe to our FREE Ezine here :
Return from Recreate Your Life: Free From Fear to Consciousness-Evolving.com