Your Father Contract
is about
Leadership and Power
You form your ideas about how masculinity works from your father or other significant male models.
The role of the father in our lives is to help us connect with our power and leadership. The purpose of fathering is to make us self-sufficient. It is through the masculine side of our nature that we take action toward our goals (whether we are male or female).
If you did not relate to your father, you might have difficulty with authority figures in your life or have trouble finding your identity. In either case, you have not completely accepted your own power.
The Father Contract
The father contract is a complex soul agreement for energetic empowerment, to enable a specific level of soul growth and to heal karma.
EMOTIONAL EXPECTATIONS
The emotional expectations we have of the father mirror those we have of Source, to take care of and provide for us, which is why abandonment, neglect, emotional and physical abuse and rejection are so often part of our father contracts.
Through our fathers we learn about our power, resolve issues with male energy, create balance with our male/female aspects, heal the karma of domination and control and learn emotional balance and boundaries. And we often learn it through the most difficult, cruel and challenging teachers.
FATHER LESSONS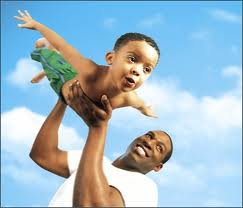 Father contracts are lessons in learning to give and receive unconditional love for both father and child. Many fathers have to work through guilt and shame associated with being warriors and the trauma of war, death and destruction. Many have dominated and controlled others. Some have died traumatically and others have been instigators of pain and suffering and experience the pain they inflicted on others. Many become fathers to fulfill father contracts they could not complete in other lifetimes, or to avenge or atone for other lifetimes.
MALE ENERGY
In some ways the father contract is hard because it involves overcoming and transforming ancient male energy paradigms and integrate emotions into an energy that has been, historically, non-emotional.
SPRITUAL UNDERSTANDING REQUIRED
The expectations of the father as a loving, emotionally and physically supportive presence is a detrimental factor in the father contract because they blind us to the true reason for becoming a father, which is to teach about power and balance male energies.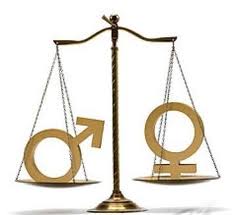 Without a high level of spiritual understanding, this can become an experience of domination, control and abuse.
Destructive father relationships happen when the father is unaware that it is by giving unconditional love that it is also received and that they are worthy of that love, no matter what has happened in other lifetimes. They either reject or acknowledge the emotional aspects of this Father Contract and their behavior reflects that.
FATHERING TODAY
Until the recent generation, fathers are seen as being responsible for financial support and they were emotionally disconnected. Today's fathers have changed that and are more aware of the Father Contracts on a subconscious level and are wonderfully supportive parents who are learning, through their children, emotional balance and love, things they may not have experienced with their own fathers. Thus the Father Contract then also becomes a two-way street between the two souls concerned.
We are changing the paradigm of the Father Contract to a more balanced experience that allows fathers to know the love they have sought in many incarnations.
ENERGETICALLY BALANCED CHILDREN
It is changing the world as it creates empowered and energetically balanced children who see the best aspects of male and female and who are learning wholeness as well as helping their fathers heal lifetimes of trauma.
With reference to the article by Jennifer Hoffman
---
Personal Growth Tools
---
It's Time for a New Way to Look at Parenting
The Inspired Parenting Course features the world's most respected thought leaders
This Course Is Based On Interviews With 5 Teachers From The Movie, "The Secret" Including Joe Vitale And Dr. John Demartini On How To Raise Happy, Thriving, Successful Kids And Teens.
Includes Complete Audios, Transcripts And 12 Lessons.
We go DEEP INTO the EXACT practices and techniques that parents can use to help children and teenagers overcome challenges, find their purpose and live a happy, THRIVING life.
These are leading-edge parenting tools you won't find in traditional parenting books that have been around for over 50 years.
Have You Ever Said to Yourself, "If only I knew this stuff when I was a kid?"
Well, what if one INSIGHT could give your kids the POWER to insure an amazing future – fueled with the magnificence of their own Inner Wisdom.
"When a child is born, their aura field is as big as a room." - Marie Diamond
Here is a tiny fraction of what you will discover in this powerful course:.
• How the new model of CONSCIOUS PARENTING is about empowering kids and teens to follow their Inner Wisdom and to Access Unlimited Possibilities
• How to get 'UNSTUCK' as a parent from your 'HIDDEN' blocks, preventing you from bringing out your child's genius
• One PERSISTENT HABIT that keeps you from truly connecting with your kids, keeping joyous relationships just beyond your reach
• How to avoid 'PROGRAMMING' your kids' minds to believe in lack and limitation and help them UNLOCK their INNER POWER instead
• Why BEING PRESENT and NURTURING YOUR OWN HAPPINESS are the best parenting tools you can practice
• And much, much more!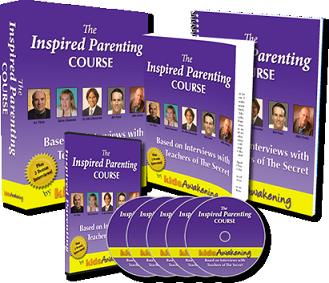 ---
PARENTAL TOOLKIT
Parents can now transform their inadequacies into effective skills for their children.
Parental skills are fundamental in raising children who excel in all areas of their life
A child's life is like a piece of paper on which every person leaves a mark. - Chinese Proverb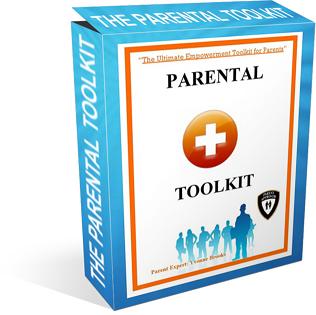 Buy Your Parental Toolkit Now!
---
Discover How to Raise a Happy,
Healthy, Well-Adjusted Child
Who is FULLY Prepared to
Succeed in Life!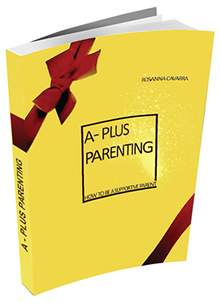 To get your copy
What will you learn?
• How to form a life-long bond with your child that will keep them coming back to you for advice and love even when they are fully grown!
• How to strike the right balance between authoritarian and friend with your child so that they will respect you but not fear you!
• How to stay calm and poised while disciplining your child and why this approach is ALWAYS more effective than yelling and cursing!
• How to put limits on your child without restricting their natural curiosity and creativity!
• How to notice the signs your child is giving and then act accordingly to ensure they enjoy a happy, healthy childhood!
• How to help your child blossom and truly develop their skills and talents!
• Three things you MUST KNOW to be a great parent in today's fast-paced, technologically-advanced society!
• How to raise a calm, happy, secure kid as a single parent!
• How to work with your spouse to ensure your child gets the parenting he or she needs to thrive both now and in the future!
• How to ensure the first lessons your child learns are the right ones!
• How to provide the stability a child needs to grow into a well-adjusted, successful adult!
• How to use an allowance to teach your child fiscal responsibility and restraint!
• 5 things you must always keep in mind when assessing your child's development and behavior!
• How to foster and nourish your child's development during the all important 0-6-years-old stage. What you do or don't do here can impact your child's entire life!
• When the learning process, and your job as a parent, really ends – you may be very surprised by what you learn here!
• How to help your child develop important language skills during his or her early years!
• The important role sports can play in preparing your child to succeed in life!
• How to use even the most mundane tasks to teach valuable lessons that will help guide your child into adulthood smoothly and successfully!
• Your secret ally in parenting your child and how to use it for maximum benefit!
• How to deal with "identity problems" and ensure your child flourishes no matter what!
• How to guide your child through the difficult 10-13-year-old period with as little drama and stress as possible!
• How to discuss the important issues of sex and sexuality with your older child!
• The important role relationships with friends and siblings can play in the development of your child and how to nourish those relationships!
• How to set limits on your child WITHOUT taking away the necessary freedom they need to grow and learn!
• And much, much more!
So How Can You Get This Important Parenting Information?
---
Read about the MOTHER CONTRACT



If your FATHER CONTRACT has produced pain of whatever nature, now is the time to heal yourself... read more



Ho'oponopono is absolutely the very best tool to heal yourself and also your ancestors. Let the FATHER CONTRACT change with you! Read more...
---
Return from Father Contract to consciousness-evolving