Your Right Brain Is The Inspiration From Where All Else Flows
The Top Right brain
Is Your Right brain honoured?
Depending on where in the world you live, if you love playing in the upper right side of your brain most, you are either honoured or considered less smart. Top Right Brainer, in the eastern parts of the globe you are revered because of your visionary and imaginary capacity. In the west, mostly this is considered to be a flaky kind of thinking – nothing much to show for it.
Now, let's not all flock to the East! Consider the gap in the West!
Right Brainers don't like to jump through the hoops just because that is the required thing. You would also have a hard time to make them follow rules which do not make sense to them. A little bit of a non-conformist, I'd say!
The big picture of things is easy for them to access and while the rest of the left-brained world is still busy trying to get it by step-by-stepping things; they are waiting impatiently with the holistic view already in hand.
Classroom Dilemma
Let us specifically think of the mathematical classroom. When the question has been written on the board, the Right Brainer often has the answer immediately. Just don't ask them to give you the step-by-step (left brain) process of how they got the answer! They don't know.
So here is the dilemma.
In examinations, marks are allocated for every step of the process, right down to the correct answer. Very few institutions allocate all the marks if only the correct answer is given. This means that the Right brain thinker has now lost a lot of marks!
To add insult to injury, the Right Brain learner is now also accused of dishonesty! I mean, how is it possible to just get the answer? It must've been copied from somebody else! Ouch!
Right brain Reader, if you haven't by now scanned down to the rest of the page in a typical right brained way, here are the topics for the page:
Topics:
• General Descriptors
• Skills
• Responsive to
• Language usage
• As described by others
• Careers
• Learning/teaching and facilitation requirements
Top Right brain DESCRIPTORS:
• Creative / Innovative
• Intuitive (regarding solutions)
• Synthesizer
• Holistic
• Artistic
• Spatial
• Diversity oriented
• Full of bright ideas
• Visualizes
• Imaginative
• Subjective
• Poor time sense (the world of dreams has not time!)

Upper Right Brain SKILLS:
• Creative
• Innovative
• Causing change
• Conceptualizing
• Strategic planning
• Taking initiative
• Exploring hidden possibilities
• Integrates concepts
• Lateral thinker
• Develops new theories
Upper Right Brain Thinkers RESPOND to:
• Spontaneity ; Free flow
• Holistic approach
• Experiential opportunities
• Experimentation
• Poetry and Fantasy
• Playfulness
• Aesthetics
• Future oriented case discussions
• Visual displays
• Individuality
• Being involved
• Colours, shapes, patterns
• Open discussions
• Humour – on the far side


Compare with the abilities of the LOWER RIGHT HEMISPHERE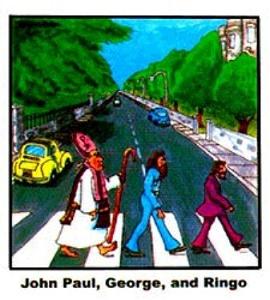 When they speak, you may hear some of the following USE OF LANGUAGE:
• 'Let's play with the idea'
• 'the big picture'
• 'cutting edge'
• 'conceptual'
• 'innovative approach'
• 'picture this ...'
• 'in the light of ...'
• 'I take a dim view ...'
• 'mental picture'
Derogatory descriptors used by others
• 'Reckless'; • 'Unfocussed'; • 'Unrealistic'; • 'Dreams a lot'; • 'Undisciplined'; • 'Head in the clouds'; • 'Mad hatter'; • 'Saddles wild horses'; • 'Wild ideas'
Upper Right Brain CAREERS
• Poets • Storyteller • Trainer • Recreational worker • Chef • Healer • Jeweler designer • Artistic painter • Adventurist • Architect • Graphic artist • Graphic designer • Cartoonist • Inventor • Fine Artist • Art teacher • Sculptor • Interior decorator • Cosmetic and beauty consultant • Engineer • coach / Mentor • Psychologist • Entrepreneur • Therapist • Hairdresser • Trouble shooter • Photographer • Urban Planner • Medical Practitioners • Wildlife illustrator • Botanist • Landscape architect • Conservationist • Astronomer
---
Learning /Teaching / Facilitation Strategies
---
The academic world has not paid much attention on how to teach or facilitate so that the Right Brainer can also benefit.
This learner has been described as the 'problem' of the class and the more left brained the teaching methods are, the more the right brained learner is lost.
Should this learner also have a strong personality, the classroom becomes a playground and all the innovative skills are applied with imagination into strategies to disrupt the learning environment.
As teachers and facilitators, it is extremely important to take note of what is required for this learner to learn. If you consider the benefits that the Right Brainer can bring to all the facets of our society, it is imperative that incorporation in the classroom happens! Consider the strategies which must be built into classroom (or boardroom!) presentations.
When building lessons or presentations use the Lower Left Brain also

If you would like learning applied and implemented, incorporate the needs of the Lower Right brain too!
Top Right Brain LEARNS BY:
• Taking initiative
• Exploring hidden possibilities
• Relying on intuition
• Self discovery
• Constructing concepts
• Synthesizing concepts
• Visualizing material
• Creating images
• Conceptualizing new ideas
• Involvement of whole brain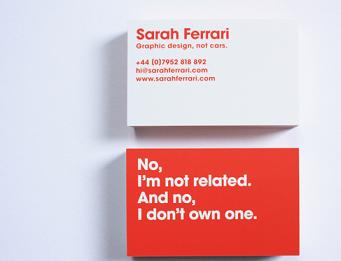 Upper Right Brain LEARNERS RESPOND TO:
• Spontaneity
• Free flow
• Experimentation
• Demonstrations
• Drama and skits
• Body language - gestures and facial expression
• Playfulness
• Future oriented case discussions
• Educational games
• involved participation
• Visual display – diagrams, pictures, illustrations
• Individually
• Aesthetics
• Poetry and art
• Idea challenges
• Story telling
• Humour Notice what the Lower right responds to

"Let me give you a piece of my mind"

Humour differs from the Lower Right side of the brain - explore this!
Since you have a whole brain and all the parts definitely contribute to your daily experience of life, it serves you to become familiar with what each part needs to function optimally.
Whether you are...
~ Studying for exams
~ Preparing a corporate presentation
~ Putting lessons plans together for teaching or facilitation
~ Or simply want to expand your brain functions...
it serves you to know more about all the facets of your thinking abilities.
---
Personal Growth Tools
---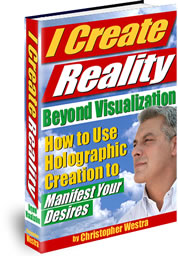 "How You Can Use HOLOGRAPHIC CREATION to Easily Manifest Your Desires, even if you lack Visualizing Skills."
Creating Reality Holographically is BEYOND VISUALIZATION!
Just think what it could mean for your life to find out about the reality of the unseen world, and how it responds to the holographic images you create with your mind!
---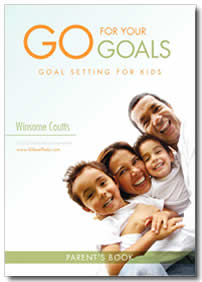 Goal Setting & Visualization for Kids - Designed to Help You Guide Your Kids to Achieve Great Success in Life.
Don't let your child miss out on reaching their goals, dreams and highest ambitions....
"The Number 1 Way That You Can Guarantee Your Child's Success is to Teach Them Goal SettingAnd How to Use The Laws of Attraction at a Young Age..."
WHAT IF YOU COULD...
 Have an unforgettable experience together as your child discovers exciting capabilities and skills (ones they never knew they had...)
 Improve your child's self esteem and feeling of self worth... even if you're not perfect in that department yourself!
 Help your child develop a knack for achieving great things in life (there's a trick just for this...)
 Give your child a TRUE SENSE OF PURPOSE (it'll carry them through thick and thin, for the rest of their lives)
 Show your kids how they can finally make their wishes come true (imagine how they'll look up to you after THAT!)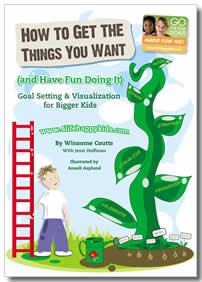 ---
Have A Great Story About Right Brain use? Share it!
The Right Brain is wide, colourful,imaginative and expansive. Do you have a great story about Right Brain use to share?
What Other Visitors Have Contributed
Click below to see contributions from other visitors to this page...

do I have a brain damage Not rated yet
I have a big bump on my skull(upper right part of the brain) and I dont know whether its dangerous or not. I just want to know if that part is gone …
When I was at school... Not rated yet
Oh man, I'm reading all this stuff about the right brain and how it is supposed to be in classrooms. Why was this never taught to teachers and professors? …
Discover more about your Upper Left brain Explore the gifts of your practical Lower Left Brain Discover the cooperative qualities of your Lower Right Brain
---
You are infinite in your brain possibilities. There is just so much more!
---
Learn more about how your brain works
---
Return from Top Right Brain to consciousness-Evolving.com