Interpersonal Intelligence:
People and Relationships Are Keys To Success in Life!
Smile! When Interpersonal Intelligence is yours, you have discovered the key to a successful and joyfilled life!
The Definition of Interpersonal intelligence:
The ability to work cooperatively with others as well as the ability to communicate verbally and nonverbally with other people.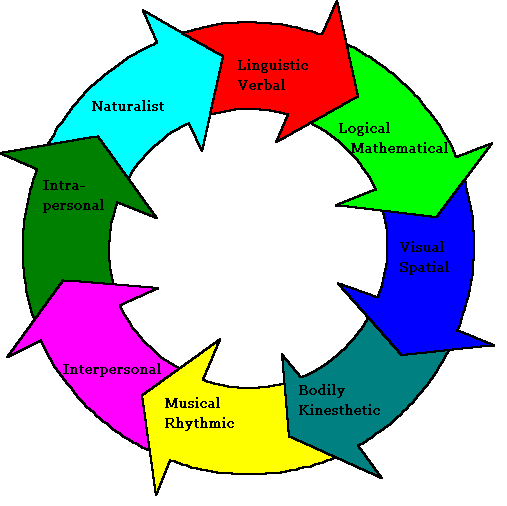 All 8 Intelligences: Linguistic, Logical-Mathematical, Visual, Musical, Body-Kinesthetic, Interpersonal, Intrapersonal and Naturalist


"Social smart" people are excellent with interaction with other people through discussions, cooperative work, or social activities. They are able to create synergy in a room by being aware of the feelings and motives of others.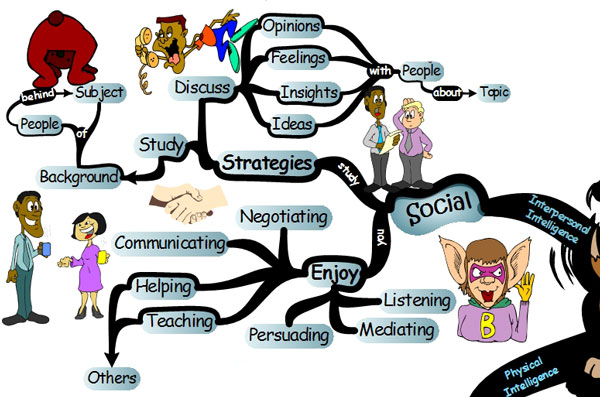 Interpersonal Intelligence: DESCRIPTION
• Perception of other people's feelings
• Ability to relate to others
• Interpretation of behaviour and communications
• Understands the relationships between people and their situations, including other people
• Closely linked to Intrapersonal
• Empathetic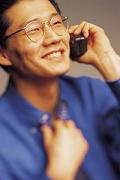 • Enjoy social events
• Love groups and crowds
• Enjoying teaching others
• Have many friends
• Enjoy team sports
• Like to counsel others
• Love meeting new people
• Cooperative in groups
• Sensitive to others' moods

Interpersonal Intelligence: RELATED TASKS OR ACTIVITIES
• Consider and decide one's own goals and personal changes required to achieve them
• Consider one's own personality, and decide on options for growth and development
• Consider and decide one's own strengths in relation to emotional intelligence and how to enhance it
• Understand one's own spiritual Intelligence
---
One of the strongest tools to assist spiritual growth lies in the principles of Ho'oponopono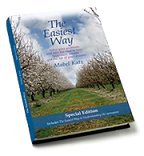 Interpersonal growth The Easiest Way
---
• Successful society hosts and hostesses
• "Street smarts"
• Rallying the group together and getting discussions going
• They are good at teaching other members of the group and coordinating activities
• In a group project, they are good at peer editing
• Organizing others
• Communicating, manipulating and mediating conflicts.
Interpersonal Intelligence: SOCIETAL ROLES
• Administrator • Manager • School principal • Personnel worker • Human Resources • Social worker • Religious minister • Beauty consultants • Arbitrator • Sociologist • Anthropologist • Counsellor • Teacher • Mentor • Hairdresser • Psycologist • Nurse • Public relations person • Travel agent • Social director • Facilitator / trainer • Entrepreneur • Mediator • Sales person • Sales Manager • Departmental head • Medical Practitioner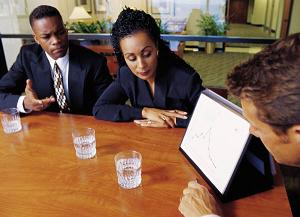 Investigate these books on the subject:

Eight Ways of Teaching: The Artistry of Teaching with Multiple Intelligences - David Lazear

Futures Thinking, Learning and Leading: Applying Multiple Intelligences to Success and Innovation - I. Bucher
Higher Order Thinking - the Mutliple Intelligences Way - David Lazear
How am I Smart? A Parent's guide to Multiple Intelligences



---
Learning /Teaching / Facilitation Strategies
---
People with Interpersonal Intelligence RESPOND WELL to:
• Behaviour modification exercises
• Taking initiative
• Exploring hidden possibilities
• Relying on intuition
• Self discovery
• Taking initiative
• Exploring hidden possibilities
• Relying on intuition
• Self discovery
• Spontaneity
• Free flow
• Experimentation
• Playfulness
• Visual display
• Individuality
• Being involved
• Listening & sharing ideas
• Integrating experiences with self
• Moving & feeling
• Harmonising with the content
• Emotional involvement
• Experiential opportunities
• Sensory movement
• People oriented case discussions
• Group interaction
• Leading others
• Organizing
• Interviewing
Technology Tools To Be Considered
• Blogs
• Email projects
• Chat
• Word processing - chain writing, group editing, peer writing, brainstorming
• Forums and discussions
• Video and teleconferencing
• Group decisions software - Tom Snyder's decision
• Social networks
• Webquests with collaborative elements
• Video recording - sharing with others through skits, debates, role plays
• Collaborative computer software or games
• Group presentations (PowerPoint)
• Peer tutoring
• Virtual worlds
---
BUSINESS ACTIVITIES
---
Interpersonal Intelligence allows you to:
• Uunderstand people
• Lead others empathetically
• Organizing groups, people, events
• Communicate effectively manipulating and mediating conflicts
• Tolerate ambiguity
• Integrate ideas and concepts
• Synthesize unlike elements into a new whole
• Solve problems intuitively
• Recognise interpersonal difficulties
• Anticipate how others will feel intuitively
• Understand how others feel
• Pick up non-verbal cues of interpersonal stress
• Relate to others in empathetic ways
• Engender enthusiasm
• Persuade
• Teach/facilitate
• Conciliate
• Understand emotional elements
• Consider values
• Arbitrate
• Manage people
• Handle personnel issues
• Human Resources – the human side!
• Mentor others
When you are gifted with Interpersonal Intelligence, it becomes clear that the development of as many as possible of the Multiple Intelligences are important because most of our daily living has to be integrated with other humans. We stand or fall via this ability. And it can be developed!
---
Personal Growth Tools
---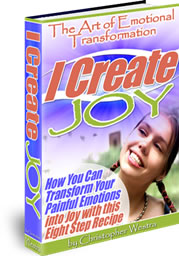 I Create Joy - The Art of Emotional Transformation: How You Can Transform Painful Emotions into Joy with this Simple Eight Step Recipe!"
Creating Joy is what we all really want in life.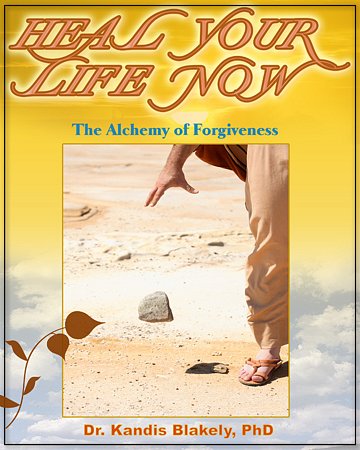 Heal Your Life Now The Alchemy of Forgiveness
by Dr. Kandis Blakely, PhD
The Master Key to Personal Freedom
"Everything should be made as simple as possible, but not simpler" – Albert Einstein
Heal Your Life Now: The Alchemy of Forgiveness contains the key to living a heathy, happy, and abundant life.
You will find answers to these issues in The Master Key to Personal Freedom:
• Abuse effects
• Addictions
• Childhood trauma
• Compulsive behavior patterns
• Depression
• Eating disorders
• Emotional trauma
• Feeling stuck
• Grief
• Physical illness
• Relationship issues
• Stress
• Sleep disturbances
---
Investigate all the Intelligences...
...and discover more about your left brain
and Right Brain thinking abilities
---
Go ahead and grow your Thinking Skills
---
Return from Interpersonal Intelligence to Consciousness-Evolving.com